Exhibition "Dali and Picasso"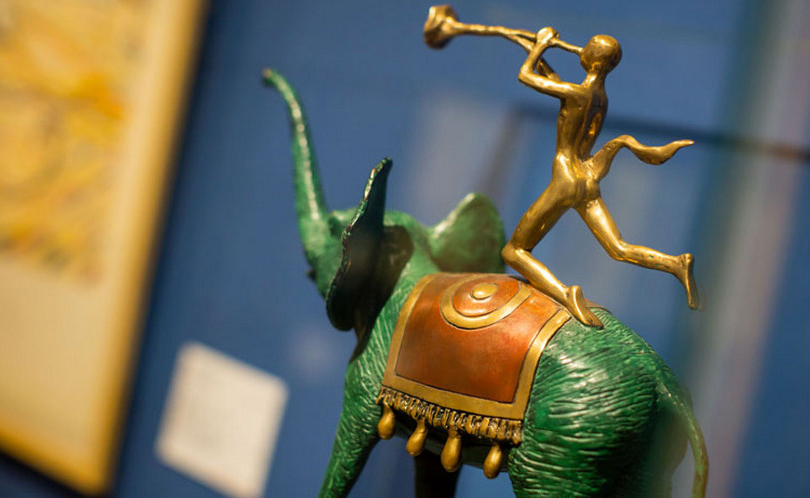 On March 6, the Avant-premiere of exhibition "Dali and Picasso" was held at the National Gallery of Armenia, which presented the creations of two outstanding artists of the 20th century — Salvador Dali and Pablo Picasso. The avant-premiere was supported by the legendary Armenian brandy ARARAT.
The exhibition featured 260 exhibits — sculptures, graphic and ceramic creations, which are part of the collection of the President of the "Art of the Nations" Foundation, a philanthropist and collector Alexander Shadrin. The collection that Shadrin has been collecting for 15 years is the fourth largest among private collections. It is also one of the largest collections of Dali sculpture and Picasso ceramics.
"Dali and Picasso are two medals of Spanish culture, Dali is Don Quixote, and Picasso is Sancho Panza," — said Alexander Shadrin. The exhibition-project has already been presented in several countries and is now exhibited in Armenia. It will be open until April 26th and will provide visitors the opportunity to admire the masterpieces of world-famous artists.
The event brought together prominent figures of culture and art, as well as representatives of the elite and political sphere.
The legendary Armenian brandy ARARAT, which traditionally supports the most significant cultural events, could not bypass the Avant-premiere of the exhibition. Guests of the event were able to enjoy the masterpieces along with Akhtamar brandy, embodying a number of cultural collaborations, as well as taste various cocktails based on ARARAT.