"Ararat. The Lighthouse of Inspiration"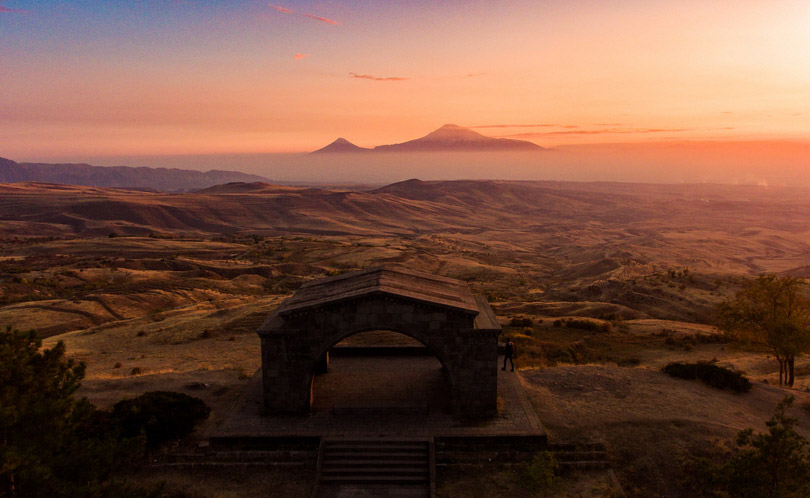 ARARAT Museum presented an online exhibition for the first time. It is dedicated to the mountain that has been inspiring us for centuries. The exhibition entitled "Ararat. Lighthouse of Inspiration" included the works of museum's friends among Armenian photographers community, each of whom provided a photo from his personal archive for this non-commercial initiative. Thus, the exhibition provided users with the opportunity to be inspired by photos of the great Mount Ararat in digital space, thereby making their online trip more interesting.
The name of the exhibition was not chosen by chance. According to Communications manager of Yerevan Brandy Company, Mount Ararat has a special place in the heart of each of us. "We are born with the image of this mountain, its greatness is in our DNA. I am sure that the prospect of a mountain-crowned city continues to fascinate us with every dawn. Ararat is also a silent but at the same time clear reminder that perhaps the most beautiful moments of inspiration are yet to come. As a result, we came to the conclusion that the beauty of Mount Ararat is a story about perception, and we combined all the photos in a paradigm of lighthouse and inspiration," shared Zaruhi Saribekyan.
The initiative to hold exhibitions at ARARAT Museum was presented at the end of last year. For a relatively short period of time, the initiative carried out collaborations with Narek Van, Zaven Khachikyan as well as an exhibition dedicated to the anniversary of the first ascent to Mount Ararat, which was organized jointly with Pan Photo. "Ararat. Lighthouse of Inspiration" became the first exhibition of ARARAT Museum held online in the face of new realities.
The exhibition will be available until June 15th.