ARARAT Museum Has Been Recognized as Europe's Leading Museum by the World Travel Awards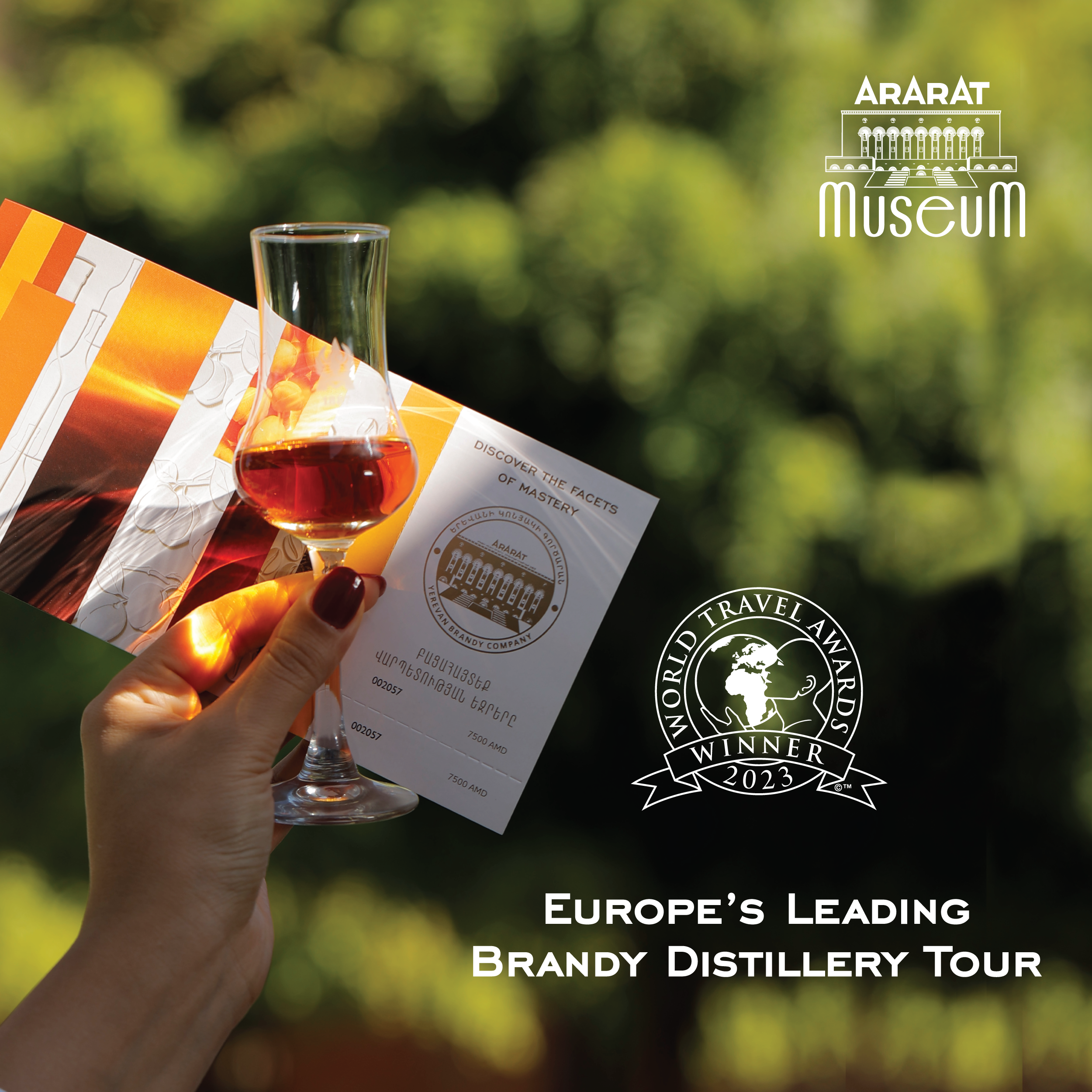 For the second year in a row, ARARAT Museum won the nomination of Europe's Leading Brandy Distillery Tour 2023 by the World Travel Awards.
It is worth mentioning that during the last year, ARARAT Museum won two awards, marking its excellence in the field, first being recognized as Europe's Leading Distillery Tour in 2022, then conquering the same nomination for the World's Leading Distillery Tour 2022 title.
World Travel Awards was established in 1993 to acknowledge, reward, and celebrate excellence across all key sectors of the travel, tourism, and hospitality industries. Today, the World Travel Award brand is recognized globally as the ultimate hallmark of industry excellence.