Online premiere of "Under One Sky" movie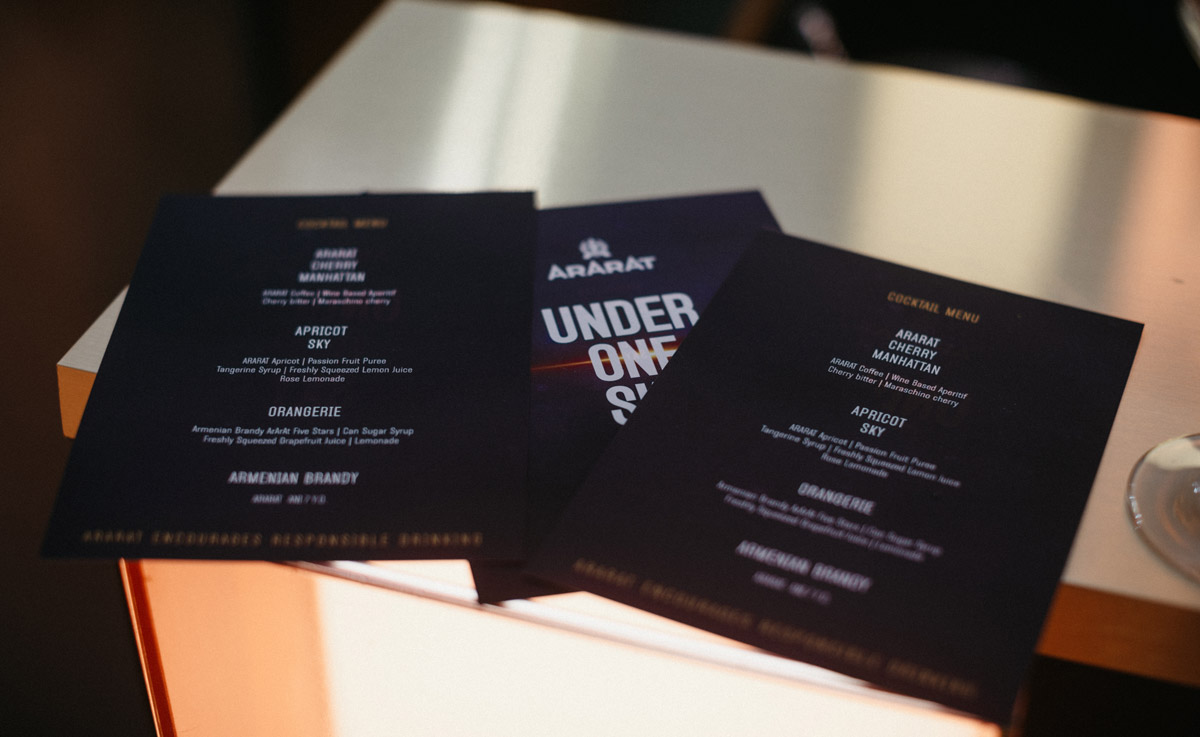 On the occasion of the online premiere of "Under One Sky" movie ARARAT Museum of Yerevan Brandy Company hosted a special event, where the guests watched the movie as well as enjoyed a warm night of shared thoughts and emotions.
Though the movie is originally premiered on the specially created https://underonesky.araratbrandy.com platform, the event organizers provided fully immersing experience enriched with ARARAT cocktails and starry sky.
The format of the premiere screening was also unique — all the guests have been offered with the earphones, so that everyone could enjoy the film in its original platform.
"This is a story about human feelings, about life and values which unite. This is a story told by one of the main Armenian brands, by ARARAT", says director Hrach Keshishyan.
"Under One Sky" is a cross cultural project launched to celebrate the redesign of the Legendary Armenian Brandy. By this new artistic form, the brand illustrates its genuineness and eternal values, that continue to inspire.