ARARAT Nairi Won a Gold Medal at London Spirits Competition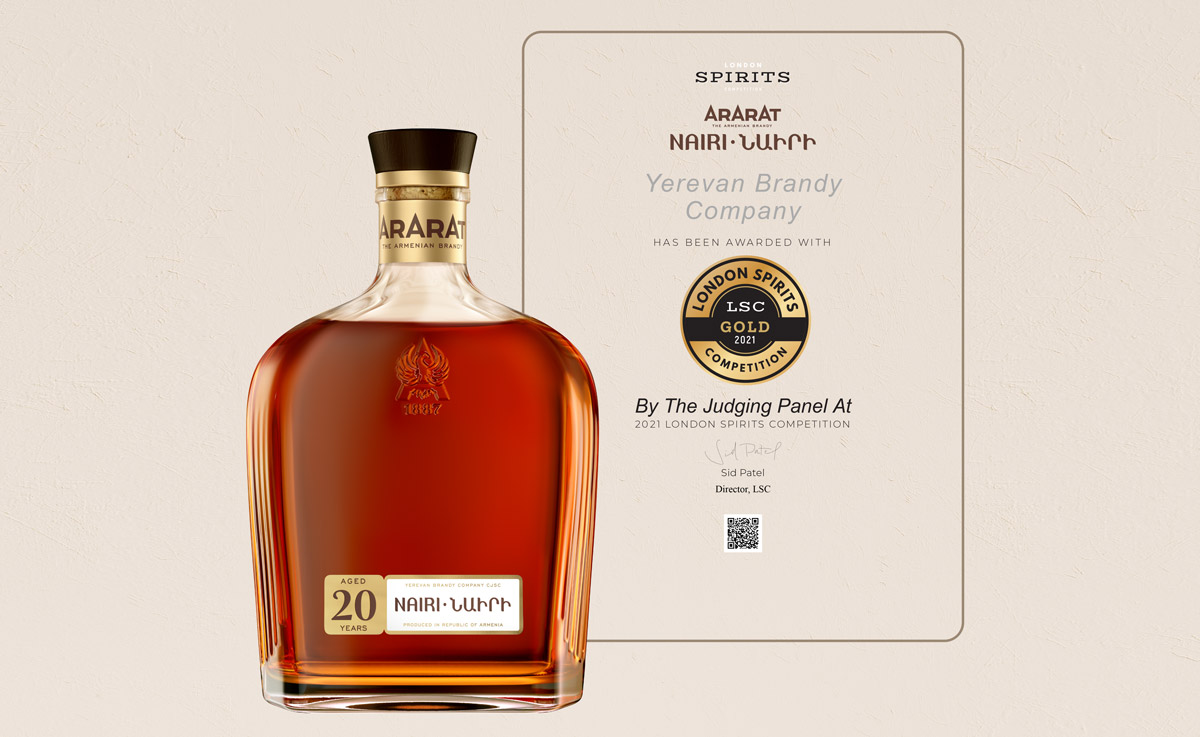 On March 17th the London Spirits Competition (LSC) took place for the 4th time. ARARAT Nairi brandy has been awarded with a Gold Medal.
This unique competition judges the spirits by 3 criteria — quality, price and packaging.
London Spirits Competition is famous for its wide geography of participants. This year the competition hosted the spirits from countries with great spirit traditions, and among them there were Spain, Italy, France, Ireland, UK, USA etc. The judging panel of IV LSC reviewed hundreds of samples. According to the rules od the contest each sample is evaluated within the 0-100 score system, and only those which receive more than 90 may pretend to the highest awards.
"It seems that the recent success of ARARAT at the international competitions illustrate the famous quote "Veni, vidi, vici". This is very inspiring and at the same time it imposes great responsibility. This award is also very important as one of the judging aspects was the packaging. As you know, ARARAT recently changed its design. And we are pleased to get an international appreciation. I believe that the award which was won the brandy named by poetic name of Armenia is very meaningful to everyone of us more than ever", says Zaruhi Saribekyan, Communications Manager of Yerevan Brandy Company.
Created in 1967 ARARAT Nairi brandy won more than 30 gold medals in the prestigious competitions worldwide.
It is worth mentioning that ARARAT Dvin, Akhtamar as well as ARARAT Coffee & ARARAT Apricot flavours won silver awards of the competition.