Yerevan Brandy Company released a limited edition ARARAT Independence 30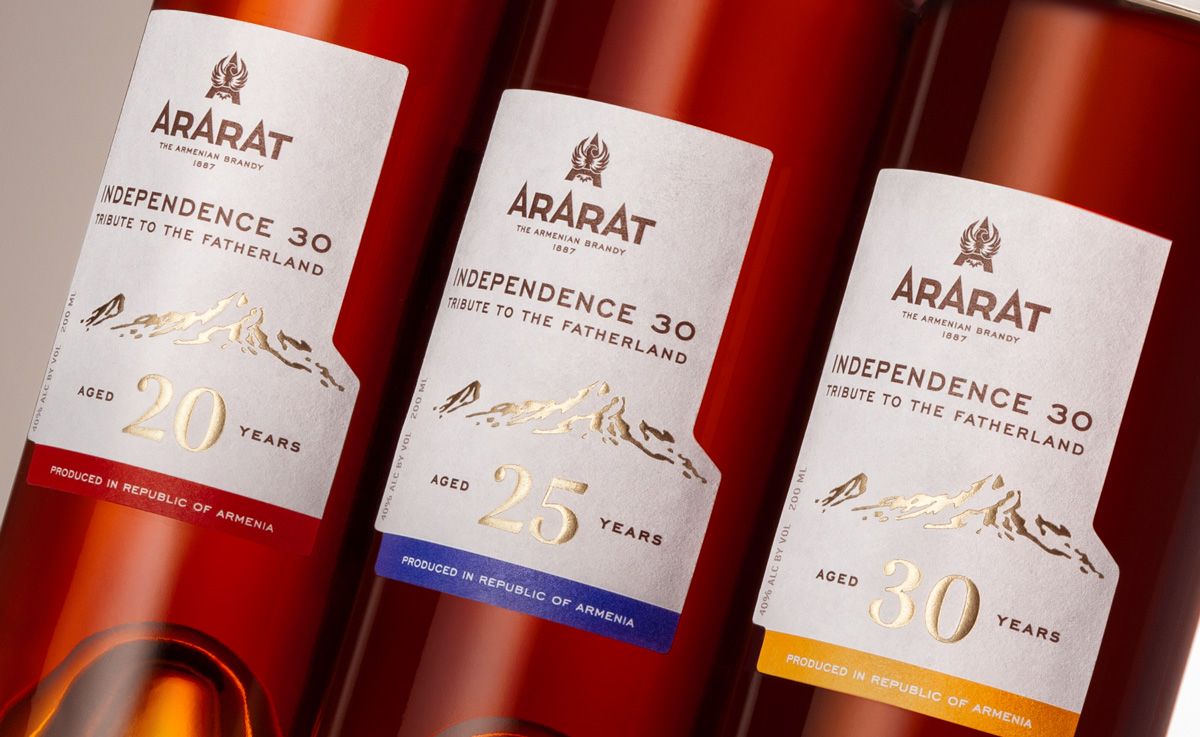 ARARAT Independence 30 is a triptych of different blends of ARARAT, symbolically united in one set.
This time one of the symbols of Armenia — the legendary brandy ARARAT was inspired with the national flag, as an idea of unity and metaphoric illustration of Armenian landscape, its generous land, faith, freedom, peaceful sky, and creative talent of its people.
ARARAT Independence 30 is the result of crystalized craftsmanship of ARARAT masters and their unconditional love to their motherland, harmonious combination of generous land and warm sun.
The packaging of the limited edition is decorated with the illustration of the Biblical mountain, which over the centuries was inspiring humankind by its majesty. As each of the ARARAT samples ARARAT Independence 30 is also bearing the brand symbol of ARARAT — Phoenix, as a bright sign of new victories which will be carved out by stoic patience and strong faith of Armenian people, despite all the dramatic twists of the history.