ARARAT brandy in new packaging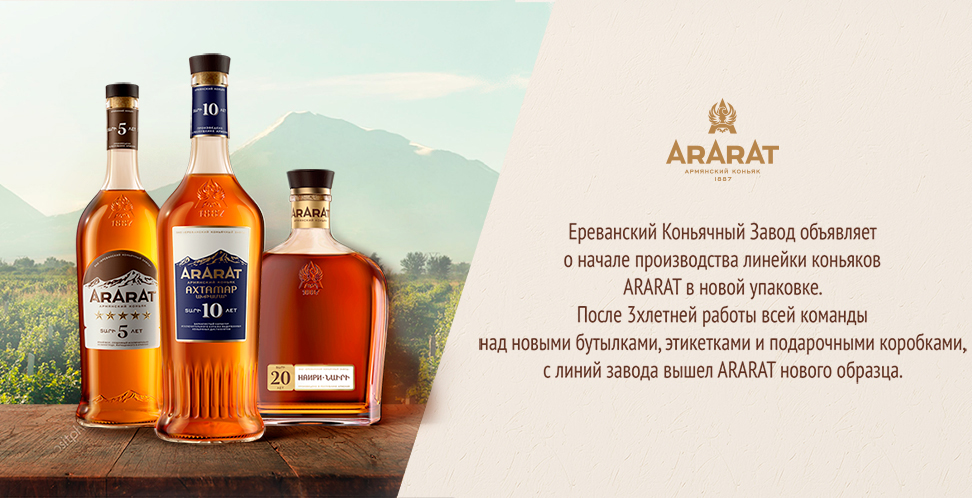 Yerevan Brandy Company announces the start of production of the ARARAT line of brandies in a new package. After 3 years of work by the entire team on new bottles, labels and gift boxes, a new model of ARARAT was released from the factory lines.
The entire line of ARARAT brandies will be transferred to the new packaging, with the exception of the ultra-premium collection of brandy "Erebuni", the vintage line of brandy "Armenia" and "Yerevan", and also the Limited edition of ARARAT Charles Aznavour Signature Blend. In parallel with the work on the new packaging, work was carried out to review the main positions in the ARARAT line, so the consumer will be presented with a new 7-year-old ARARAT Ani brandy.
Meet the legendary ARART brandy in a new form on the shelves of your city's stores in the coming months.