"Miraculous treasures of Armenia" at ARARAT Museum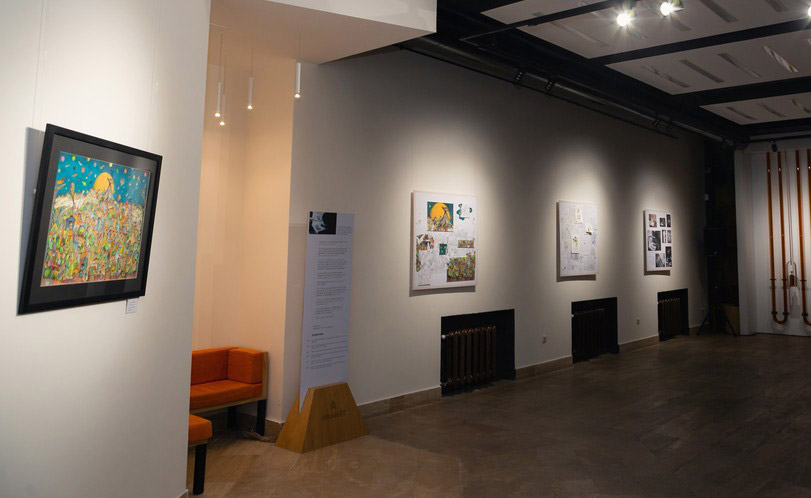 On 22nd of November, ARARAT Museum presented its new cultural initiative — the opening of a special exhibition room, which will become a bridge between visitors of the museum and talented artists.
"This is yet another cultural initiative of ARARAT Museum, which, however, is unique in its format. We wanted to create a platform that would help our visitors to get acquainted with Armenia also through its culture," said Arno Tadevosyan, head of the ARARAT Museum.
The opening of the exhibition room was marked by Narek Van Ashughatoyan's "Miraculous treasures of Armenia" exhibition. The exhibited "Armenia" painting was presented in the format of one painting, and next to it one could see the journey that preceded its creation — the first notes, coloring, work in the workshop.
"Armenia" painting is the result of an earlier collaboration between Yerevan Brandy Company and Narek Van Ashughatoyan. It is comprised of images characterizing Armenia, allowing art lovers to see famous historical and cultural monuments of the country in one picture.
"I wanted to portray Armenia in very bright colors. Dark colors, sadness are always around us. There are many bright points in our country, it is just that eyes are not enough for seeing it, you need to feel the environment you live in," said Narek Van Ashughatoyan.
The exhibition will be available till December 4th.