ARARAT Heritage Celebration Night. ARARAT commences the 135th anniversary of brandy making in Armenia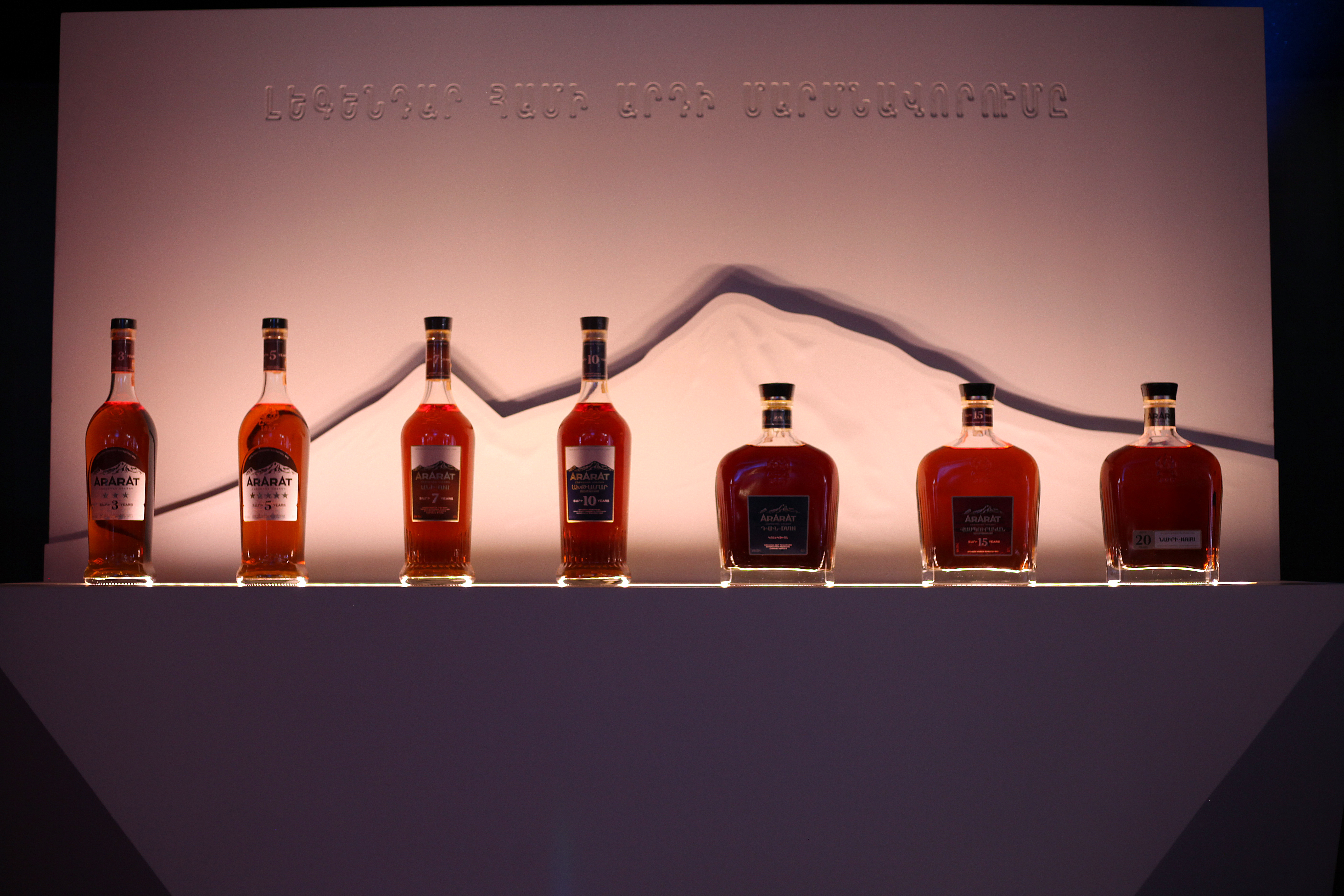 Founded in 1887, brandy production in Armenia celebrates its 135th anniversary. ARARAT commenced the anniversary year with a special event – ARARAT Heritage Celebration Night.
The venue of the event - "Armenia" Hall of Karen Demirchyan Sports and Concerts Complex accentuated the exclusiveness of the evening. Built decades ago, this place is known as one of the most iconic venues of the Armenian architecture and was a symbol of exquisite hospitality in previous eras.
"Beyond the boundaries of past, present and future and yet within the unity of time that creates history․" The creative idea of the event's authors was embodied in the unique architectural and design solutions of the venue. With its artistically bright and historically rich language, the venue presented the past, the present, and the vision of the brand's future by displaying its legendary heritage.
ARARAT has always been initiating the important innovations of the era, which by the time became traditions of mastery, devotion, and unconditional love towards the work. The creative notion of the authors suggests the idea of intertwining avant-garde with classical nuances, which is metaphorically reflected in the ARARAT circular bar — a place where the guests of the event could taste both traditional blends of the legendary brandy and the crafted cocktails based on classic ARARAT and innovative ARARAT products - ARARAT Apricot and ARARAT Coffee.
More than a century old heritage of ARARAT was exhibited in a uniquely designed art pavilions which presented the evolution of the legendary brandies. Scrupulous accuracy of the ARARAT Museum specialists was reflected in the mobile exhibition of original vintage labels exhibited specially for the event guests. ARARAT Heritage Celebration Night also became a spotlight for presenting the rebirth of the first Armenian Vintage Brandy created back in 1902 – "Otborny", which is recreated as a collection reserve. 
The facets of craftsmanship and the eternal search for harmony were amplified by the special installations illustrating ARARAT Today, where each of the guests could feel the art of creating new blends.
"135 is not merely a nice number, but another harbor of history, where we can reveal new meanings.
A number of fascinating chapters have been written in the chronicles of ARARAT. A history enriched with stories of each of us and conveyed through moments of happiness, acquaintances, achievements, and triumphs that were celebrated with a glass of the legendary brandy. This is what makes ARARAT truly legendary.
After all, time without emotional experience loses all its beauty. Therefore, it is important to celebrate the opening of the anniversary year among ARARAT friends, by sharing warm memories and write new pages of ARARAT's history," said Serge Khachatryan, Chief Operating Officer of Yerevan Brandy Company.
The sound design of the evening was composed by musicians, who came up with a special program mixing all the iconic hits of different eras.