Artavazd Peleshian's Visit to ARARAT Museum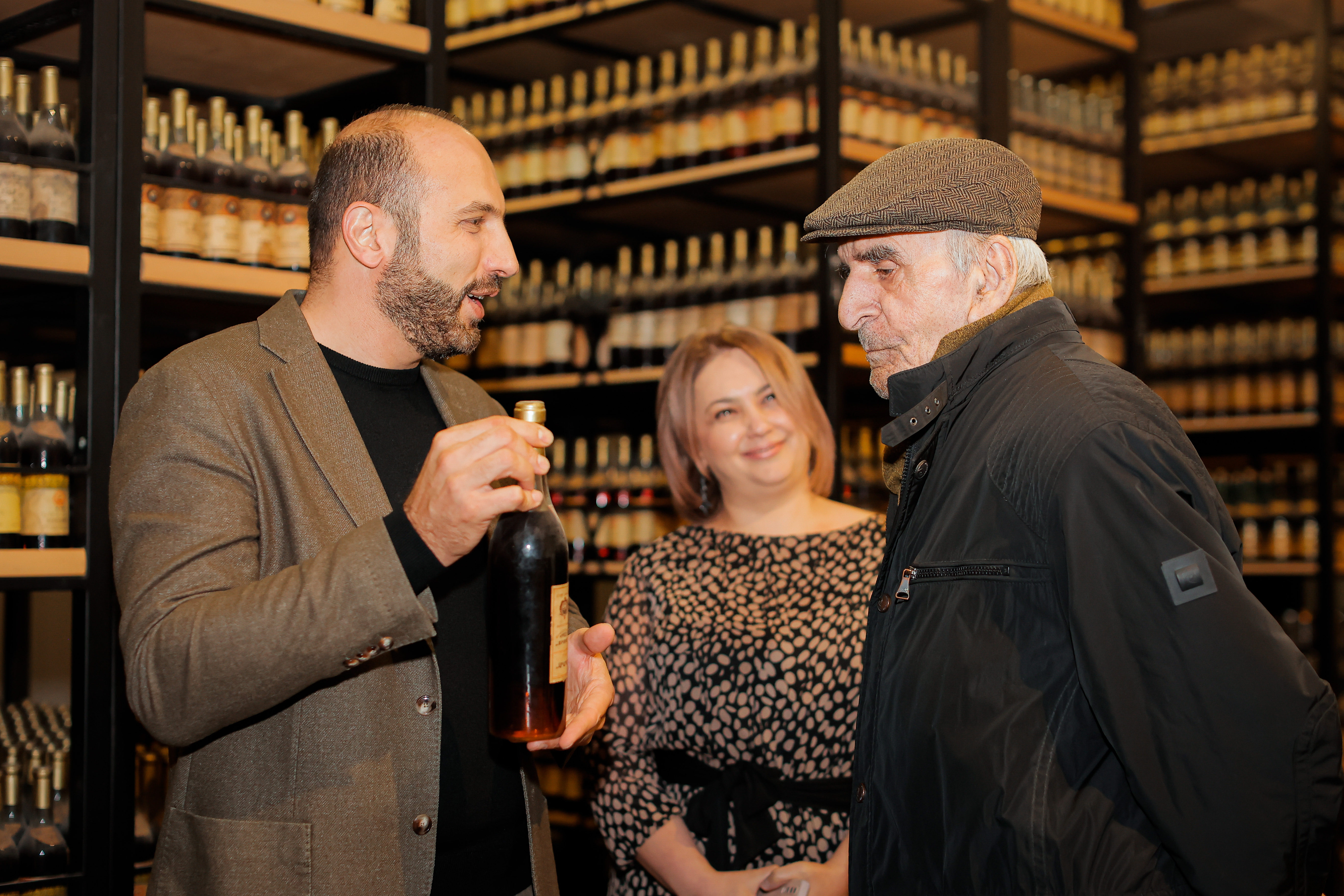 On December 19, ARARAT Museum hosted famous Armenian filmmaker Artavazd Peleshian, whose film theory about distance montage is considered to be a turning point in the history of world cinema.
Mr. Peleshian was introduced to the rich history as well as the modern facets of the legendary ARARAT brandy. In the frames of the tour Artavazd Peleshian also took part in the tasting ceremony of ARARAT Akhtamar brandy, which over the last decade has been featured in different creative collaborations. In different years ARARAT Akhtamar brandy's design presented the works of modern painters as well as the heritage of Armenian cinematography.
Welcomed by Serge Khachatryan, COO of Yerevan Brandy Company, Artavazd Peleshian visited the Treasury of ARARAT Museum, where a unique collection of ARARAT brandies is kept, showcasing the 135-year-old heritage of Armenian brandy-making.
It is worth mentioning that earlier, on December 17th ARARAT supported the special screening of Peleshian's "Nature" film, which was produced by the Master after 27 year break.
The film "Nature" was meant to accentuate the essence of nature as it is. The film also features works of many famous composers such as Beethoven, Mozart, Shostakovich, Avet Terterian and Tigran Hamasyan.