Visit of Mr. Vahagn Khachaturyan President of the Republic of Armenia to Yerevan Brandy Company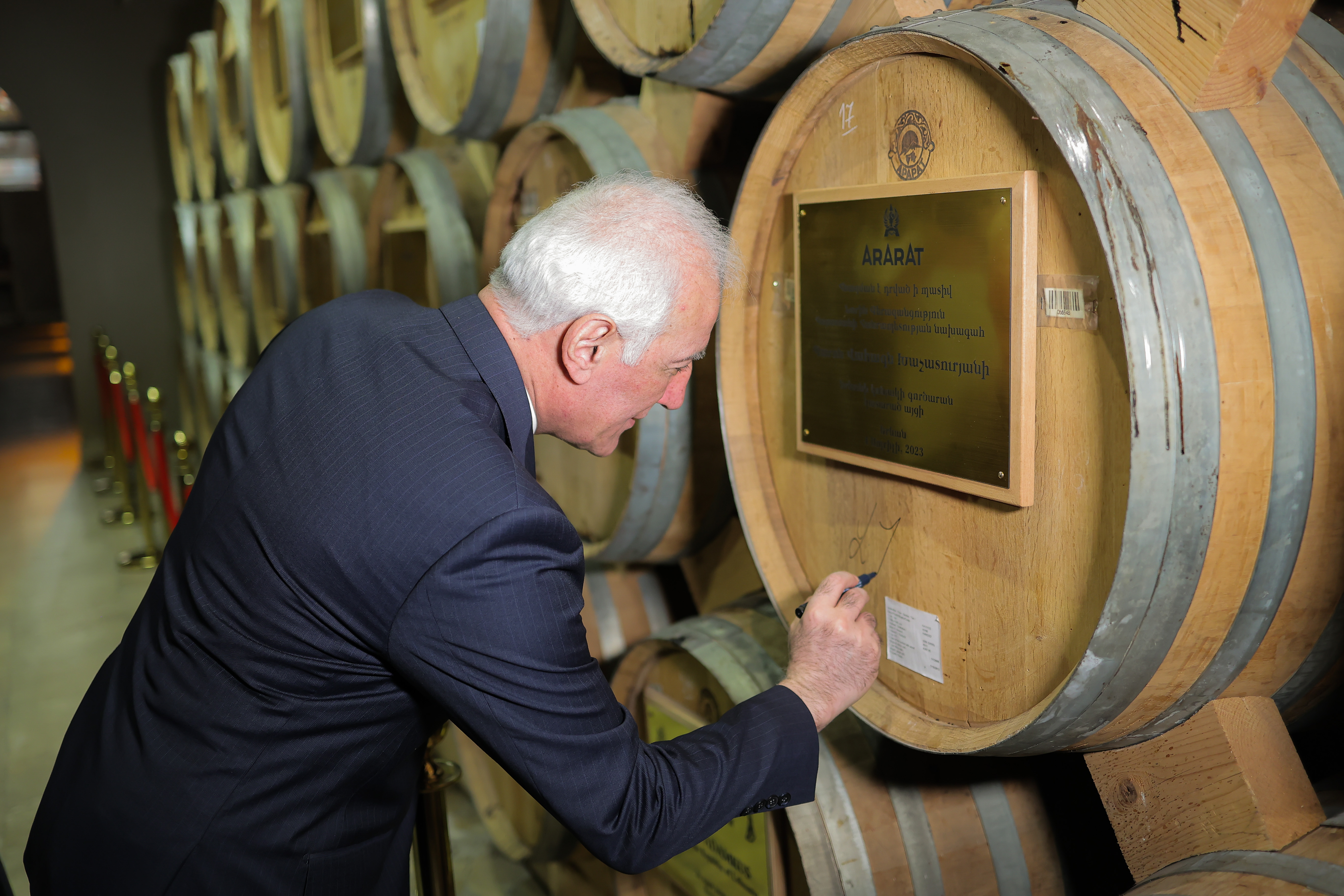 President of the Republic of Armenia Mr. Vahagn Khachaturyan visited Yerevan Brandy Company. According to the visit program Mr. president accompanied by Mr. Ara Grigoryan, Chairman of the Board of Directors of Yerevan Brandy Company visited ARARAT Museum of the Yerevan Brandy Company, where Mr. Khachaturyan was introduced to the rich history, creation nuances as well as the modern facets of the legendary Armenian brandy ARARAT. 
In the presidential hall of ARARAT Museum President Vahagn Khachaturyan took part in the official ceremony of the special barrel opening.
President Khachaturyan also visited the Treasury of Yerevan Brandy Company, where a unique collection of ARARAT brandies is kept - from the very first samples of the previous century up to our days.  
Vahagn Khachaturyan also left a note in the memory book of Yerevan Brandy Company. 
The legendary Armenian brandy ARARAT is produced by Yerevan Brandy Company using traditional technology, the foundations of which were laid in 1887 by the brothers Nerses and Vasily Tairyan. ARARAT brandy is created using only local high-quality Armenian grapes and crystal clear spring water. Precious ARARAT brandy is aged exclusively in barrels made of Caucasian oak, produced in their in-house cooperage plant. In 1998 Yerevan Brandy Company became a part of Pernod Ricard, an international company and the world's number 2 in wines and spirits.