Epic Journey: Credential of Values Temporary Exhibition at ARARAT Museum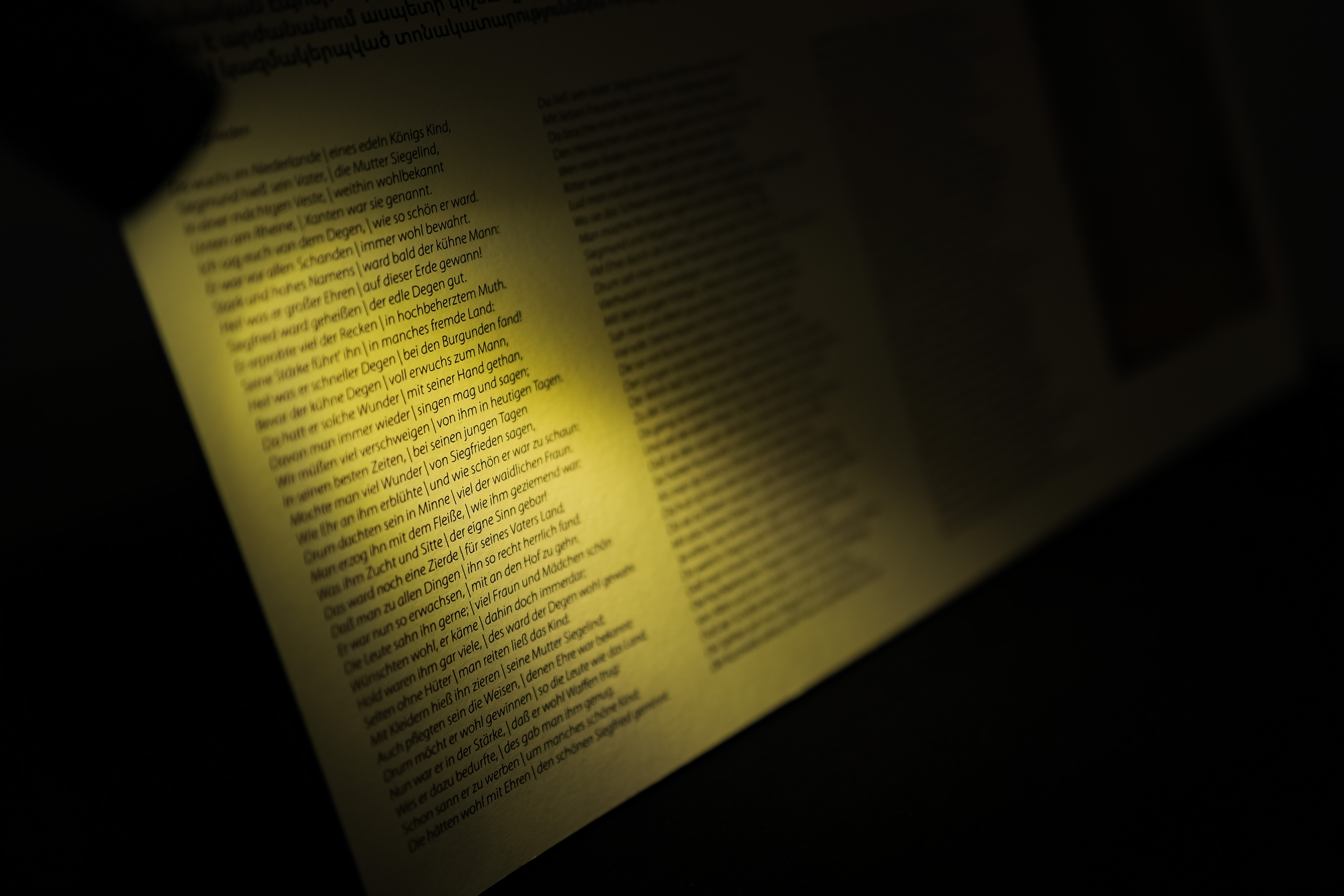 "Epic Journey: Credential of Values" is yet another cultural project initiated by ARARAT Museum that combines world epic heritage with AI.
The authors of the project worked on immense research by examining the Armenian epic Sasna Tsrer (The Daredevils of Sassoun) and other famous world epics under a new scope to find episodes that will bond with the values of ARARAT.
From Gilgamesh to Odyssey, from Sasna Tsrer to The Songs of Nibelungs – these and many other epic masterpieces of world literature are rediscovered by Artificial Intelligence to pay tribute to the visitors of ARARAT Museum and to the journeys they undertake while visiting the place. All the heroic scenes and fascinating characters depicted in the literature are only the first layers of this piece of literature, as beneath is a story of values.
Despite their diversity and differences, these monumental works, which have earned their permanent place in the treasury of world cultural heritage, have one important thing in common - the value system, which acts as a universal moral code. This feature also encourages the people who created the epic to know themselves better, and it also serves as a mediator for different nations to learn about each other's values.
This very essence of an epic resonates with the idea of the Museum, which also offers a story once you cross its threshold.
The "Epic Journey: The Credential of Values" exhibition initiated by ARARAT Museum is an attempt to bring the epic heritage of different civilizations and nationalities into the spotlight and see how value becomes the strongest base to create heritage.
Within this temporary exhibition, we took the noble extracts of different epic poems that beautifully resonate with the values of ARARAT and asked AI to generate the corresponding scenes.
"As a piece of literature, epic is first and foremost, a story of a search for value. Moreover, it is widely known that all epics include the idea of the hero's journey. In that sense, the exhibition perfectly resonates with the notions of ARARAT Museum. Specifically, the classic tour at ARARAT Museum is a program that reveals the values of ARARAT, the legendary Armenian brandy. Craftsmanship, Patience, Generosity, Dedication, Passion - these values of  ARARAT's DNA are shared by every visitor of the museum, whose unforgettable journey begins as soon as they cross its threshold," notes Zaruhi Saribekyan, Communications Manager of Yerevan Brandy Company.
"The great Armenian epic "Sasna Tsrer" (The Daredevils of Sassoun) and the rest of the world epics are unique cultural codes that represent universal and timeless values: courage and dedication, loyalty to national and moral values, nobility even in the most difficult conditions and faith in one's own strength and the victory of the equitable deeds," highlights Hayk Hambardzumyan, literary consultant of the project, Ph.D. in Philology, Senior Researcher of Matenadaran.