ARARAT official partner of OIFF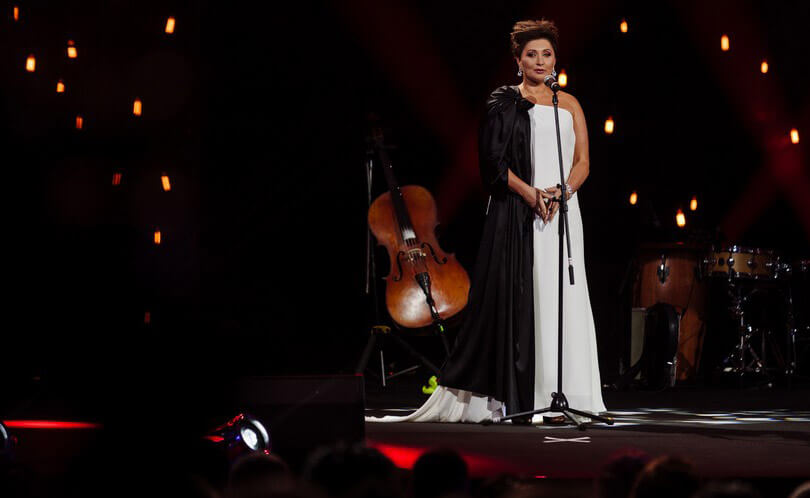 Over the years ARARAT legendary Armenian brandy has been the partner of the most important cultural events both in Armenia and worldwide. With the ultimate goal of calling additional attention to art and contribution to the international cultural heritage, ARARAT became the official partner of Odesa International Film Festival — one of the significant events in the world of cinematography.
Founded in 2010, the annual Odesa Film Festival has one of the largest audiences in Eastern Europe. Throughout the years of its existence, the Festival managed to become the brightest summer film event combining exclusive film premieres, workshops of leading world filmmakers as well as unique festive atmosphere and took its place on the world film map.
The official opening ceremony of OIFF 2017 was celebrated with special ARARAT reception, where the attendees had a unique opportunity to reveal the true mastery of Armenian craftsmanship and taste the exceptional cocktails based on ARARAT Ani.
Previously ARARAT has supported events in Armenia and worldwide such as the Opening Ceremony of the MIDEM 2015 in Cannes, the concerts of Placido Domingo, Daniel Barenboim, Vladimir Spivakov, Zubin Mehta, the International Festival of the Arts "Cherry Orchard" in the United States of America.
In 2017, ARARAT Museum of Yerevan Brandy Company launched a new project in the format of Public Talk called ARARAT Speakers Night. According to the idea of the authors, it is intended to become a unique platform where the main representatives of the cultural sphere and art will be able to meet with admirers of their activity and present their views on current relevant topics in the form of "live conversation".