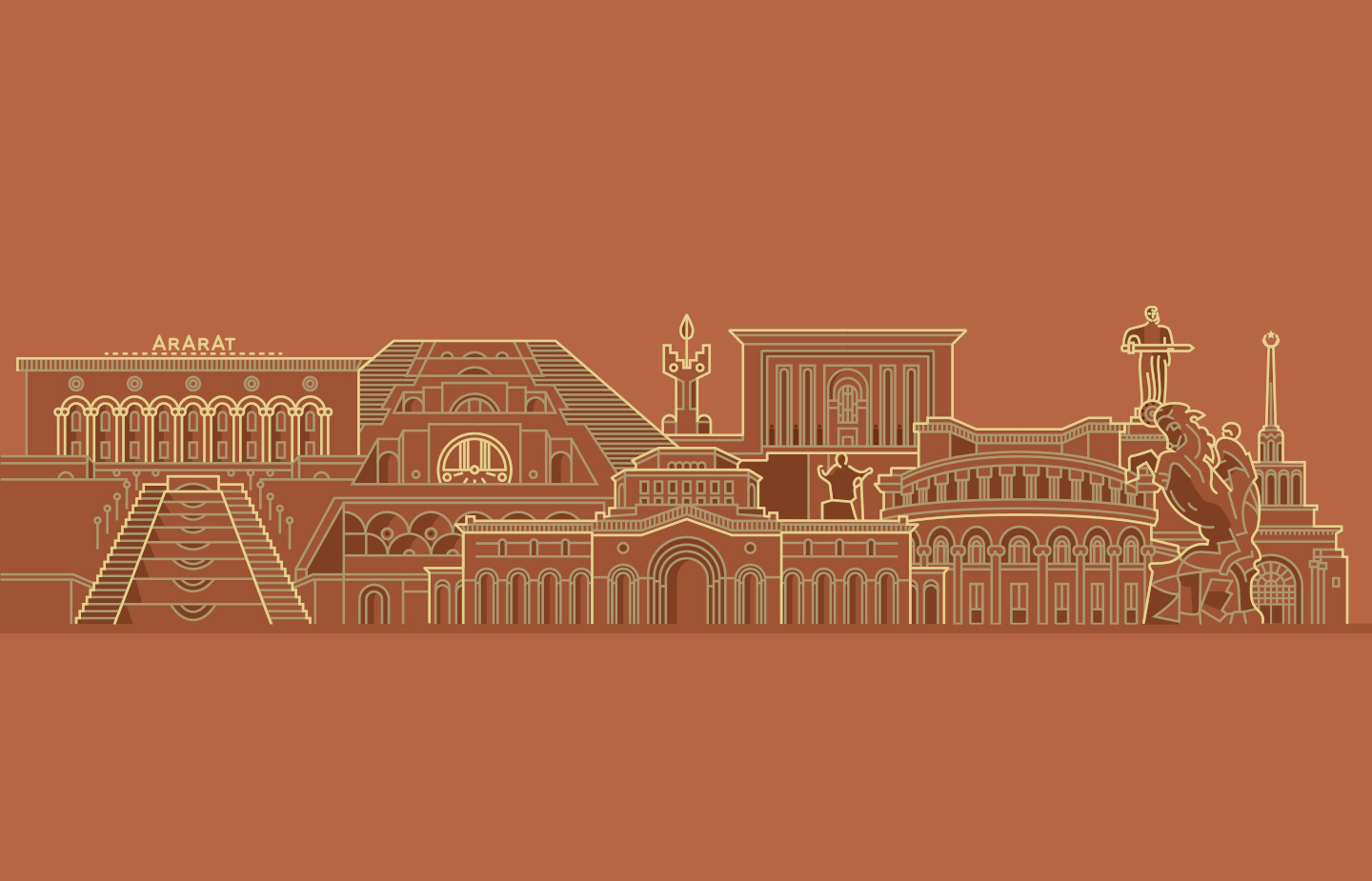 The release of this vintage brandy was timed to coincide with the celebration of the 2800th anniversary of the capital of Armenia. The ARARAT "Yerevan" brandy, recreated according to the recipe of the brilliant master Markar Sedrakyan, is a modern interpretation of the rich heritage of the Yerevan Brandy Company and a tribute of love to the native city of the famous creator.
Important
details
Intense golden amber color. It looks as if it contains the energy and warmth of the sun.
With notes of prunes, creamy caramel, white honey and almonds that shade into a scalding aftertaste.
Multifaceted and fresh, with pronounced hints of almonds and prunes.
Perfect
shape