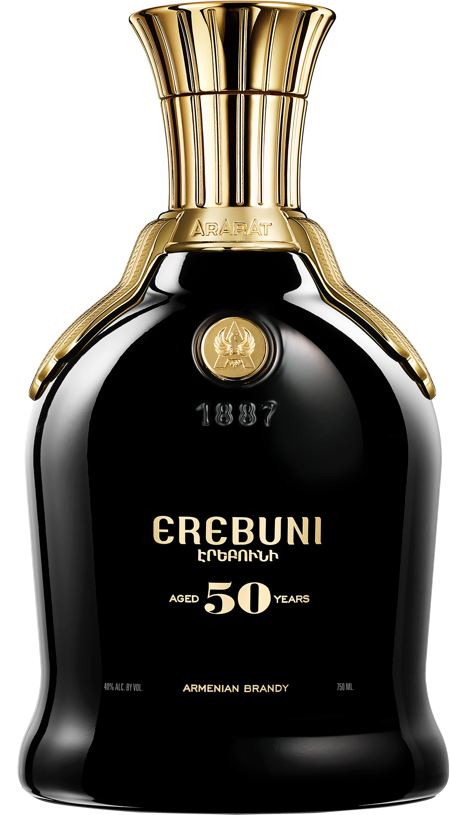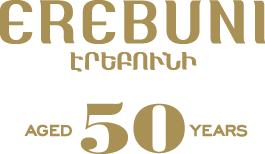 Elegant ARARAT "Erebuni 50" is the most matured drink in the modern range. It opens a bright new chapter in the 130-year history of the art of making Armenian brandy. Rare spirits are used for the blend, which makes its aroma so multifaceted and balanced, and its taste truly noble.
Important
details
Golden amber color with rich fiery shades of copper and mahogany.
Immersively silk, it is complemented by halftones of roasted hazelnuts and chocolate.
Combines spices, bright notes of vanilla, aged oak and dried fruits.
Perfect
shape