ARARAT Museum hosted the delegates of the international conference "Independent life of people with special needs during and after pandemic".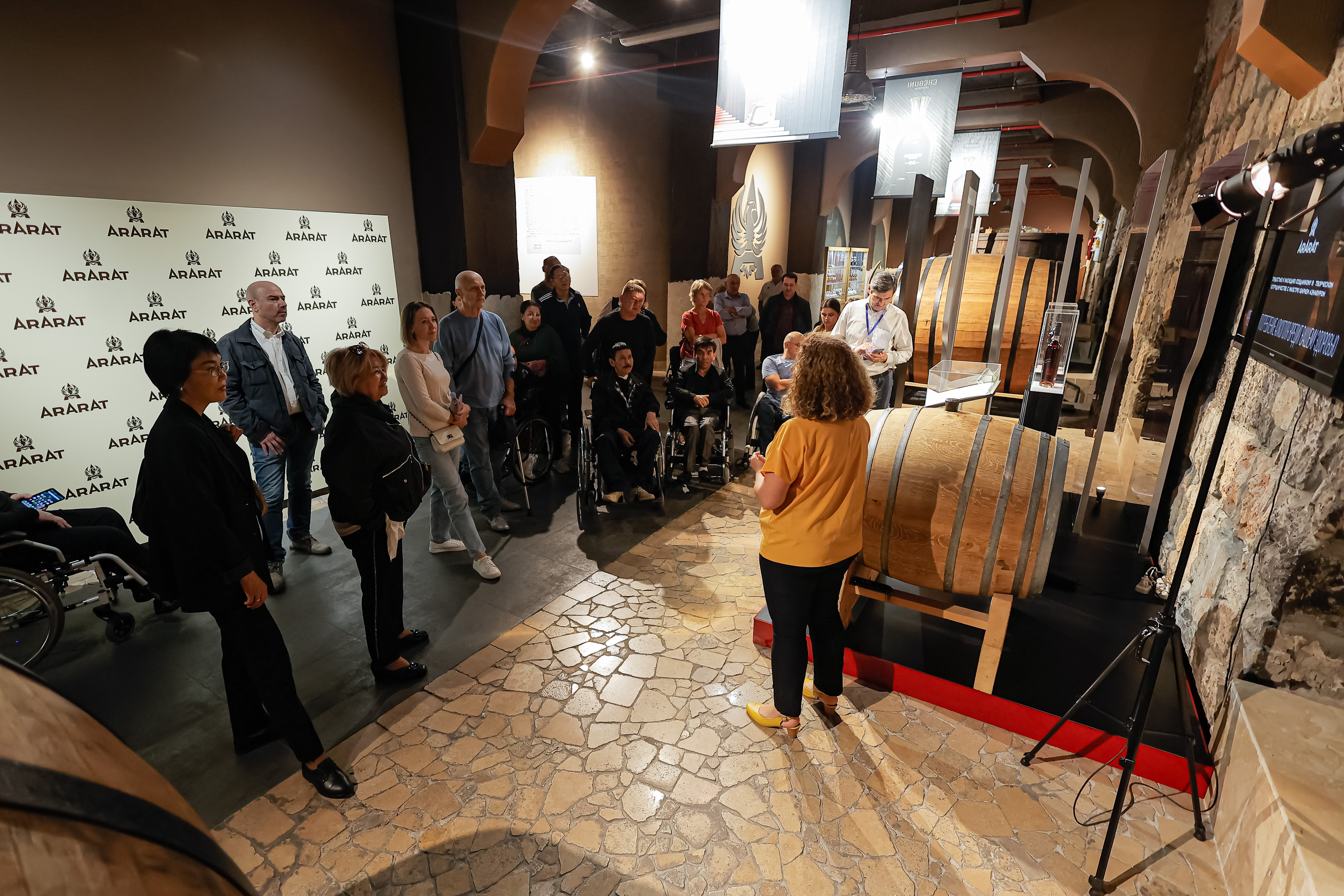 The guests visited the Ageing cellar of ARARAT Museum, where they were introduced to the rich history of ARARAT Armenian Brandy, as well as revealed the secrets of craftsmanship which are cherished throughout centuries. The delegates also took part in the special brandy tasting ritual of legendary ARARAT brandy.
The conference is held by "Unison" NGO with the support of Department of Economic and Social Affairs of United Nations and RA Ministry of Labor and Social Affairs.