Prime minister of Belgium Charles Michel visited ARARAT Museum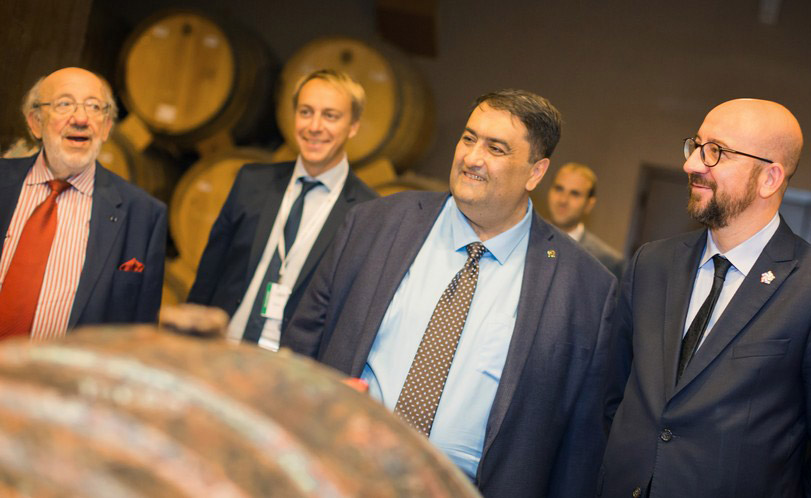 Charles Michel was introduced to the rich history of the legendary Armenian Brandy ARARAT. He also visited the Treasury of Yerevan Brandy Company, where a unique collection of ARARAT brandies is kept — from the very first samples of the previous century up to our days.
Prime minister of Belgium also participated in the official ceremony of founding a special barrel named after Charles Michel.