Yerevan Brandy Company received a Special Prize from the State Revenue Committee of Armenia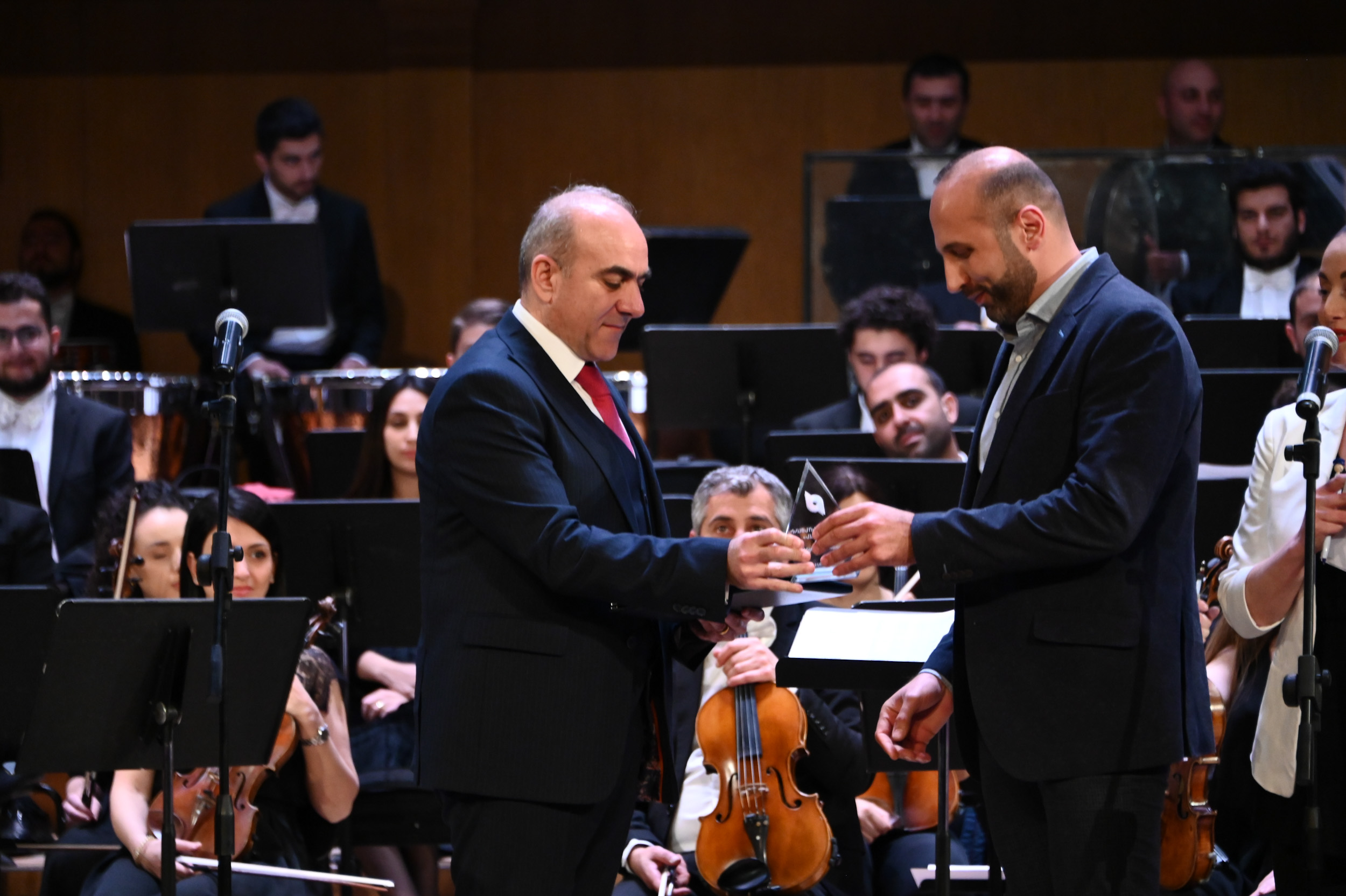 On April 19th on the occasion Taxpayer's Day the State Revenue Committee of the Republic of Armenia initiated an awarding ceremony held in the Aram Khachatryan concert hall.
In his welcoming speech, Rustam Badasyan, the SRC Chairman congratulated the guests on Taxpayer's Day. Badasyan emphasized the importance of celebrating the day in the state since it serves as a basis for establishing a tax-paying culture in Armenia by stressing the solid and cooperative relationship between state and private sectors as well as between  the state and a citizen. SRC Chairman noted the crucial role of law-abiding taxpayers in the state developing process. By addressing taxpayers on behalf of the Republic of Armenia, Badasyan once again express his gratitude towards their accomplished work and for taxes they paid.
The speech was followed by Taxpayer's Awarding Ceremony.
Yerevan Brandy Company received a Special Award by being recognized as a law-abiding taxpayer and reliable partner by the RA State Revenue Committee.
"Being a decent taxpayer is not an attainment, but rather a responsible business style. I am happy that the core of a wide range of our company's responsibilities begins with being a Responsible Taxpayer," says Serge Khachatryan, COO of Yerevan Brandy Company while accepting the award.
A special concert program concluded the awarding ceremony, featuring a performance of the RA State Symphony Orchestra, conducted by Sergey Smbatyan and accompanied by violinist Diana Adamyan.