ARARAT Armenian Brandy Supports the Opening Ceremony of the 20th Golden Apricot Yerevan International Film Festival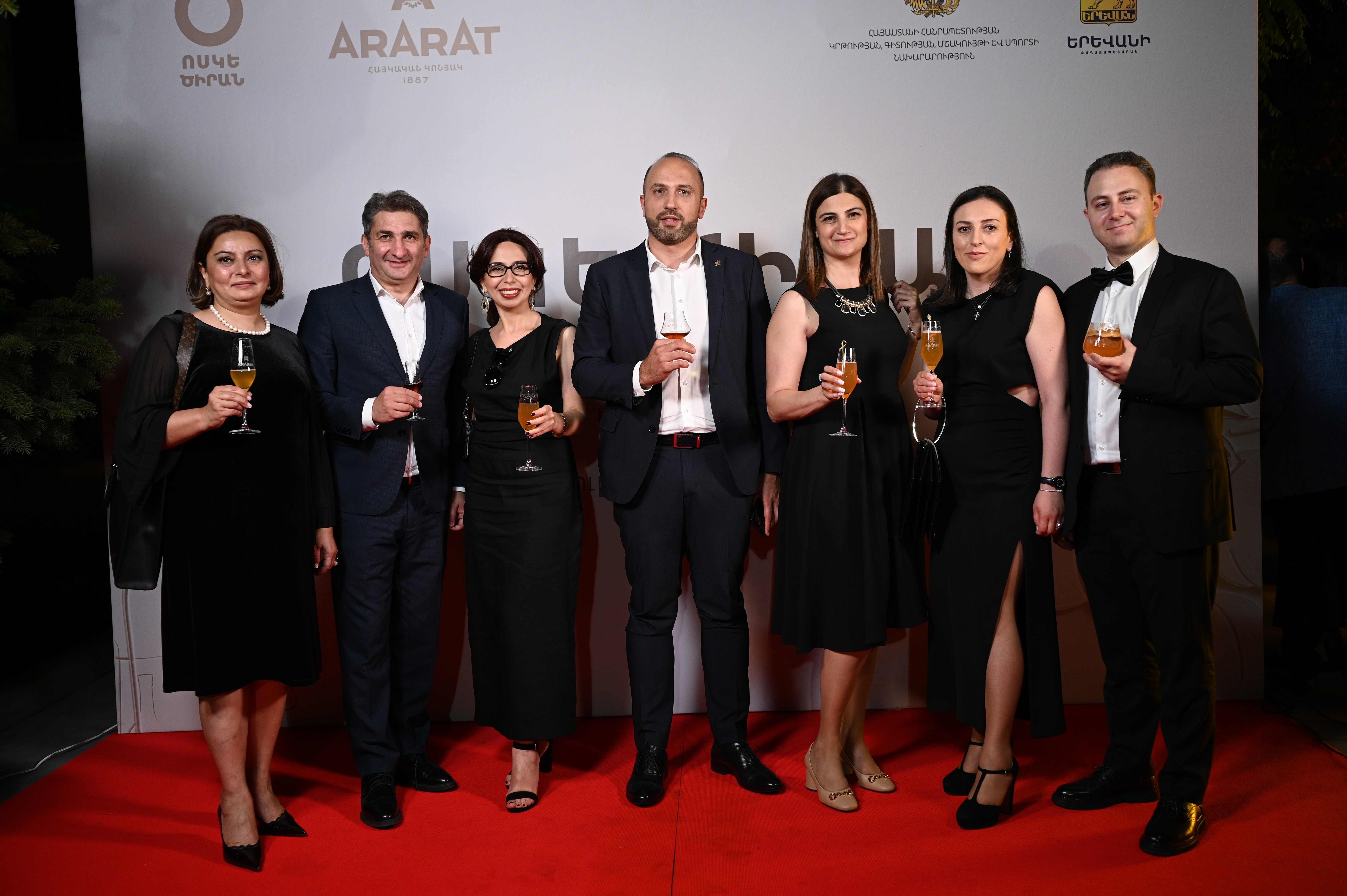 Golden Apricot International Film Festival and ARARAT Armenian Brandy have established profound collaboration over many years. On July 9, the opening ceremony of the 20th Golden Apricot was held at the Karen Demirchyan Sports and Concerts Complex with the support of ARARAT Armenian Brandy.
ARARAT legendary Armenian brandies have supported Golden Apricot since the very foundation of the festival. For years, this essential cultural event has shaped the portrayal of Armenian cinematography and serves as a huge platform for finding new talents. Armenian Filmmaking is in the spotlight this year as Golden Apricot celebrates its 20th anniversary, and the Armenian Cinema already marks its 100-year history.
The festival announced its opening with Luca (directed by Jessica Woodworth), featuring Geraldine Chaplin and Samvel Tadevosyan as leading actors in the film.
This year, the festival hosted many famous filmmakers, including the legends of European cinema Dardenne brothers, one of the bright representatives of modern independent filmmaking Lav Diaz, an outstanding figure of Japanese film culture Takeshi Kitano, famous British film producer Jeremy Thomas and others.
During the opening ceremony, the Chief Operating Officer of Yerevan Brandy Company, Serge Khachatryan, presented an honorable award to the founders of Golden Apricot as an appreciation and admiration for their dedicated work.
"Founding a film festival in Armenia 20 years ago meant confronting the dream with hardship. Today, 20 years later, Golden Apricot created the cultural image of modern Yerevan, giving it a sense of exclusively new cultural environment. Cinephiles are looking forward to the Golden Apricot, the people of Yerevan have high anticipation for the festival, and even Yerevan itself awaits the Golden Apricot, which adopts a genuine festive atmosphere these days. But in the shadow of the solemn spotlights are enormous efforts, courage, and faithful work of the devotees," noted Serge Khachatryan, Chief Operating Officer of Yerevan Brandy Company.
"The year is indeed a jubilee year for Armenian film production. 100 years of Armenian cinema had various waves in history, each having its own aspect. Under the golden legacy of the 70s films, we now have the films from the independence period, which is more than worthy of our attention as it will also serve as a basis for strengthening the continuous development of film culture," said Karen Avetisyan, Artistic Director of Golden Apricot International Film Festival.
The opening ceremony of the film festival was followed by an official reception, which took place at the ARARAT Museum. The guests of the festival had the opportunity to share heartfelt moments, as well as exchange thoughts on their expectations and highlights of the festival, enjoying the legendary Armenian brandy, the symbolic ARARAT Apricot drink, as well as cocktails with the base of ARARAT.