ARARAT x AZAT MARD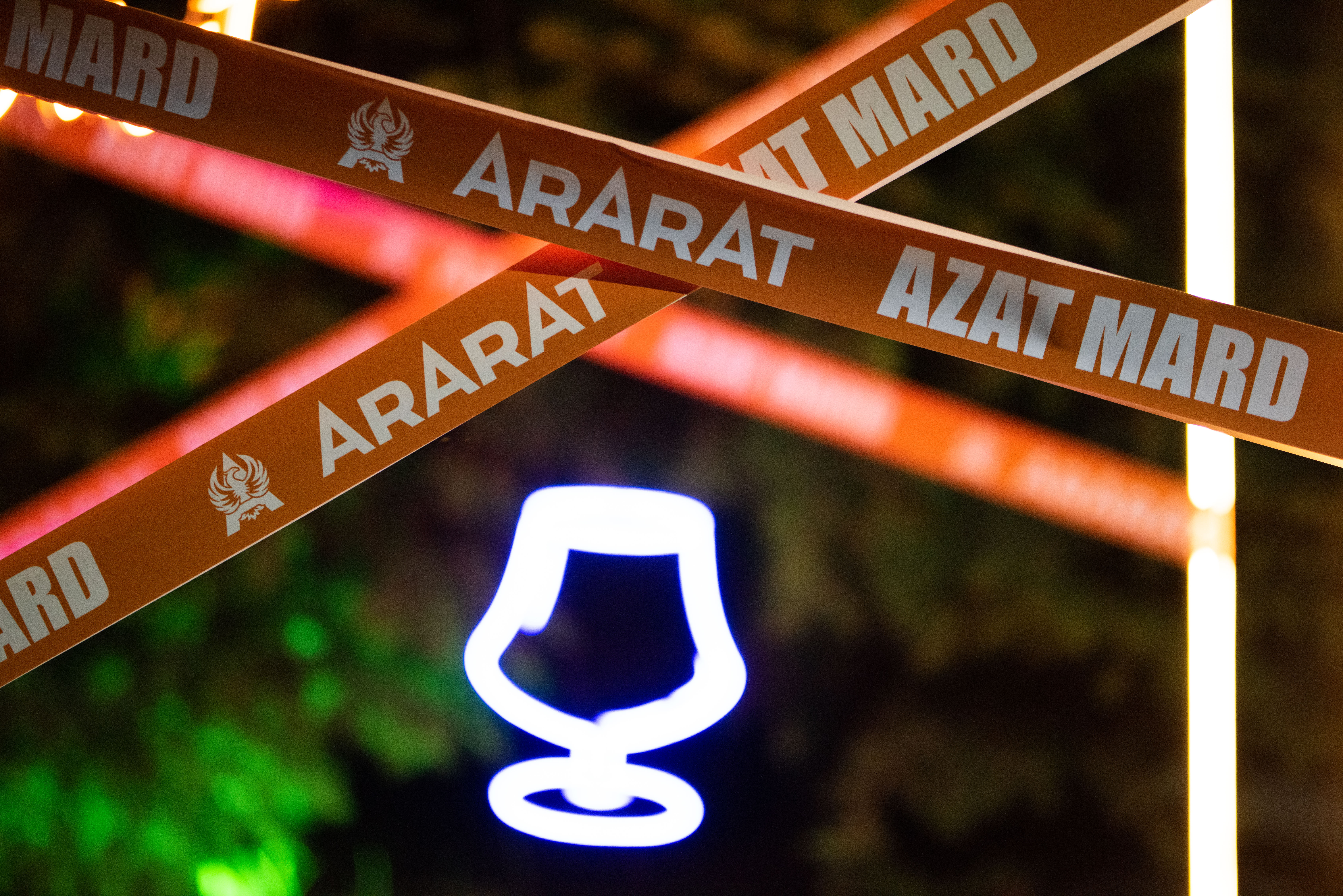 On June 14th ARARAT Museum hosted a special event dedicated to the launch of ARARAT x AZAT MARD collaboration.
Limited edition of T-shirts created by AZAT MARD is a twist of classic T-shirts conveying the vibe of bright, colorful and generous Armenia – motherland of legendary ARARAT brandies.
Available only at the shop of ARARAT Museum and online this first-of-its-kind collaboration allowing to blend the timeless design of T-shirts with bright and unique prints inspired by ARARAT.
"Collaboration with AZAT MARD is an exciting progression of the ARARAT's rejuvenation agenda, which greatly resonates with company's commitment to extend a hand to the young entrepreneurs. With its 135-year-old heritage ARARAT is a modern brand ready to explore new universes and engage with new consumers. I believe that collaboration with AZAT MARD will bring new perspective to both – this modern fashion brand and ARARAT brandies – by conveying the sense of confidence and effortless style. We are proud to see ARARAT community wide and inclusive, from the generation of our parents and grandparents who appreciate ARARAT classic range to younger generations who enjoy ARARAT flavours", says Harutyun Isayan Business Development Manager of Yeravan Brandy Company.
"Since Creating Azat Mard it's been a key focus of mine to work closely with Armenian Companies that align with the same ethos to the brand, and ARARAT Brandy has always been a household staple piece in mine, and every Armenian family across the world. It has always been the perfect gift for relatives and close ones. It's an honour teaming up with such an iconic company to design this perfect collaboration", - Garen Tchobanian co-founder of AZAT MARD.
AZAT MARD is a contemporary menswear brand specializing in luxury clothing and outerwear for the fashion-forward, powerful modern man. Co-founded by Garen Tchobanian and Neil Malhotra in 2018, with respective professional business and fashion backgrounds. Tchobanian previously represented his country playing for the Armenian National football team, whilst Malhotra holds a Fashion Management degree from the prestigious Istituto Marangoni in Milan. It is this blend of backgrounds, cultures and experiences that impressed upon the young duo and inspired them to create AZAT MARD. The name, AZAT MARD, is from Armenia and translates as 'Free Man'. Freedom and self-expression are the driving forces behind the ethos of the brand, the AZAT MARD man is a leader, he is forward-thinking and not afraid to stand up and stand out.