11th Responsib'All Day at Yerevan Brandy Company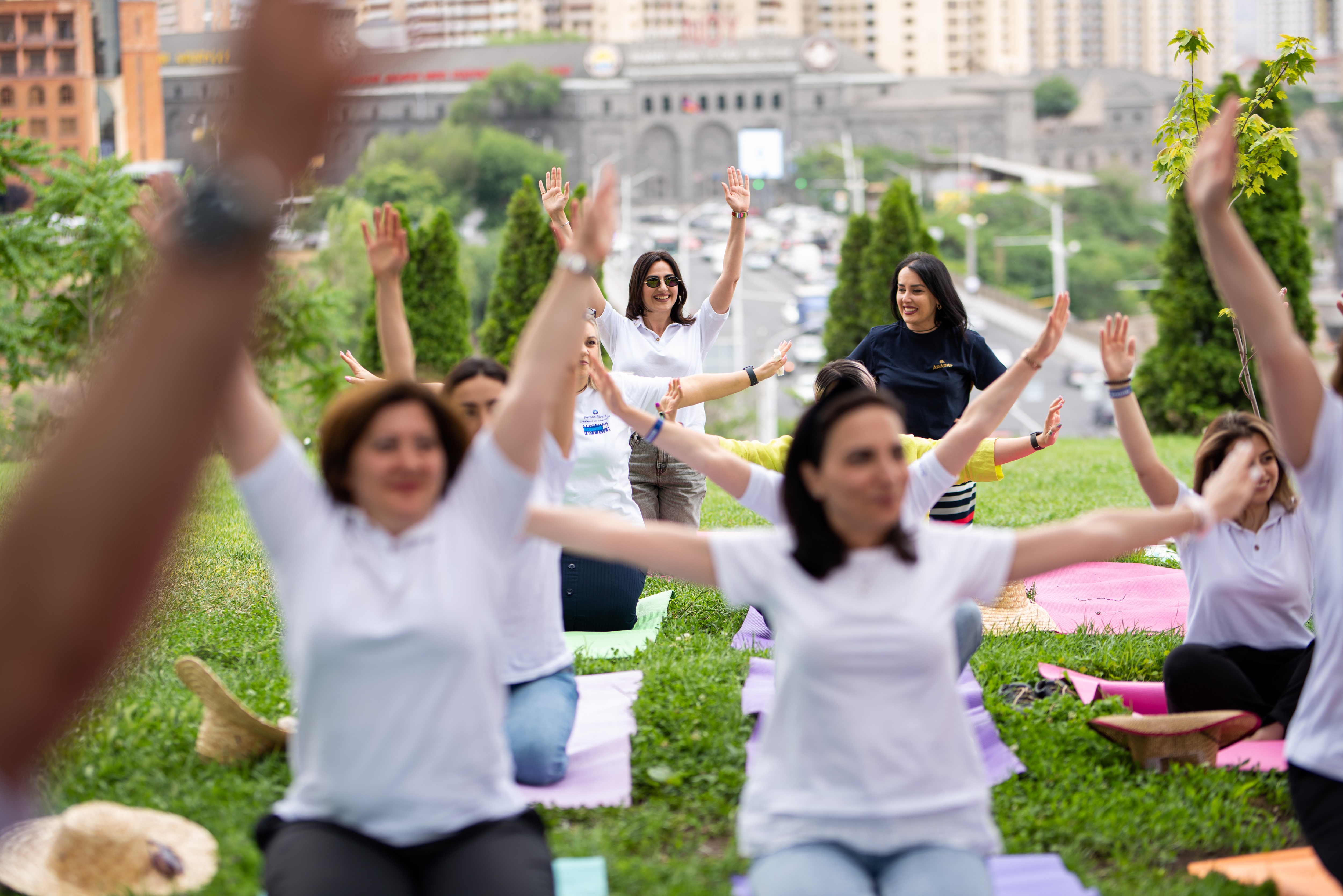 On June 15, Yerevan Brandy Company, along with all the companies of Pernod Ricard around the world, celebrated the 11th Responsib'All Day.
This day is part of Pernod Ricard's global initiative Responsib'All Day, during which 19,000 employees around the world dedicate one day each year to actively contribute to the Group's Sustainability & Responsibility Roadmap, Good Times from a Good Place. This year, Pernod Ricard's teams focused on how to take better care of themselves and their local communities through a huge variety of activities tailored to each local context, with supporting the health and wellbeing of employees and promoting an inclusive and convivial culture key strategic focus for the Group.
The above mentioned Group's Sustainability & Responsibility Roadmap has a key role in the agenda of Yerevan Brandy Company and covers such areas as Nurturing terroir, Valuing People, Circular Making and Responsible Hosting.
Those pillars are not only reflected in the wide range of YBC's activities but also involves  employees' family members, specifically children whose latest summer vacation started in the company with a quite handy course on "First Aid".
Moreover, in recent years, a closed recirculation water system was executed during the distillation process in various branches of the company which has reduced water consumption by several times. The waste management system reaches its highest targets set for every year, responsible hosting has turned into a benchmark for the entire industry, and the concept of care for employees, brought by international best practices, excludes the possibility of accidents day by day in every step of the huge production.
This is what the 11th Responsible Day is all about, which by its essence is dedicated to professional and personal wellbeing.
A company succeeds due to the immense teamwork implemented behind the scenes, which is only possible thanks to the devoted work of every single member of the team. Taking the safety of employees as a priority, Yerevan Brandy Company concludes yet another year with the result of "0 accidents".
This year's Responsible Day was set to serve as a platform to unite employees and highlight the importance of having a healthy working environment. The whole idea of the day featured a series of master classes dedicated to emotional and physical wellbeing, which gave employees the opportunity to adopt them in their daily work.
"Responsib'All Day is both a crucial and symbolic day that gives us a chance to learn, share experiences, and sum up our initiatives dedicated to environment and communities. Each year Responsib'All Day has a specific direction to undertake, which brings together all the members of Pernod Ricard's big family. The theme of the year is the wellbeing of our employees and our communities, which became a real challenge in this rapidly changing world. I believe that today's experience will emphasize the unique work ethic of Yerevan Brandy Company once again, which revolves around a human – an employee, a partner, a guest, and a consumer," noted Serge Khachatryan, Chief Operating Officer of Yerevan Brandy Company.
Yerevan Brandy Company had a variety of projects dedicated to community support within the series of Responsib'All Day. Several projects were initiated at Yerevan Botanical Garden, Lake Sevan, and Erebuni Museum.
Launched in 2011, Responsib'All Day is set to unite all the 19,000 employees of the Pernod Ricard international group around a vibrant idea, which is the care for one another and for the environment. Yerevan Brandy Company constantly initiates projects within the "Sustainability and Responsibility" roadmap "Good Times from a Good Place", which is based on the four pillars: Nurturing Terroir, Valuing People, Circular Making & Responsible Hosting