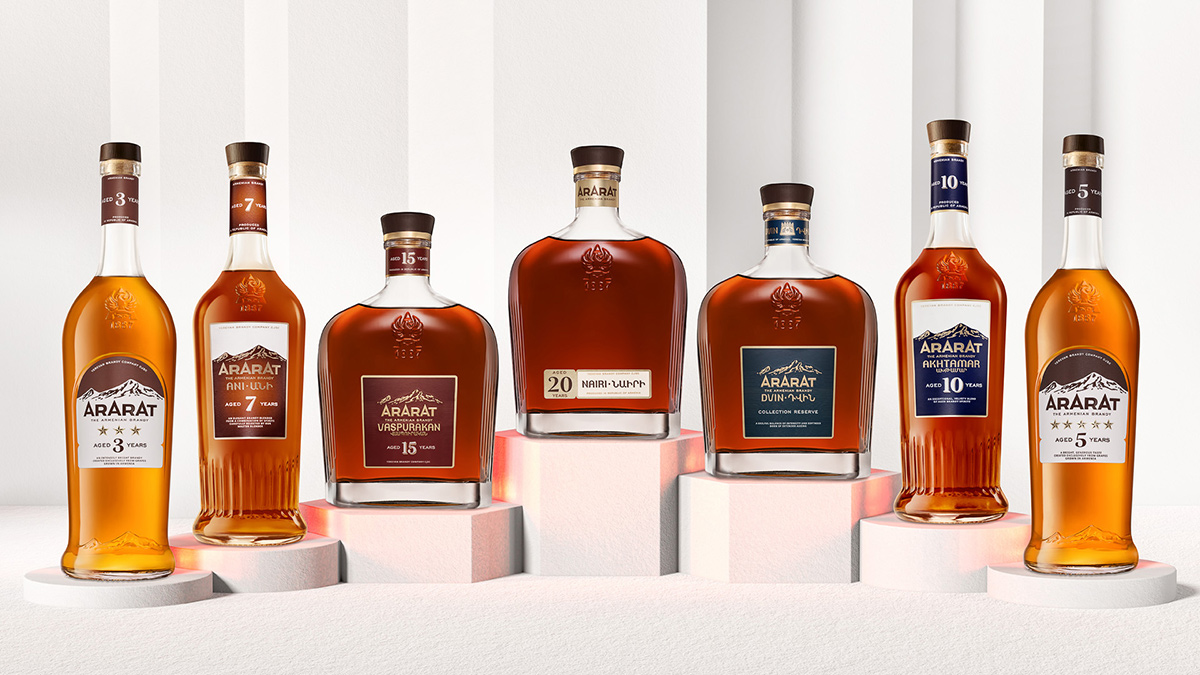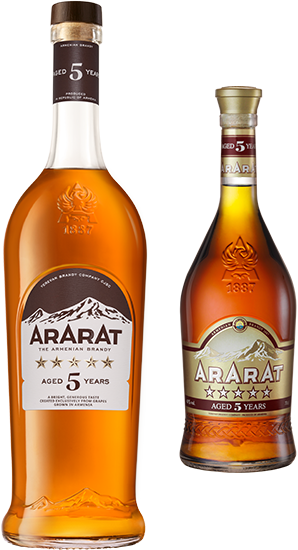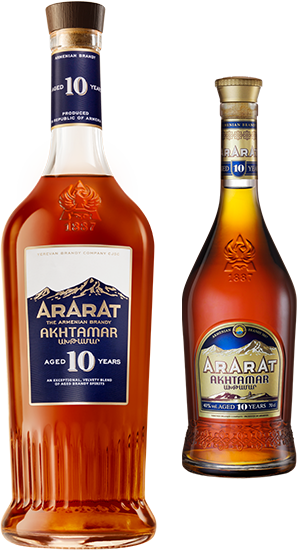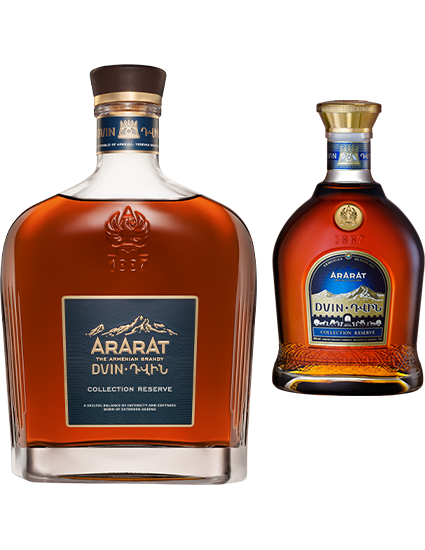 The quality and taste of ARARAT brandies have remained unchanged. Produced according to the traditional technology, our brandies embody centuries of experience and the heritage of the craftsmen.
We have preserved the recognizable ARARAT style but intensified the differences in the packaging of young, premium and super-premium brandies. Now it is easy to understand which product is in front of you. This will make it easier to navigate the range and find your special ARARAT brandy.
The symbol of quality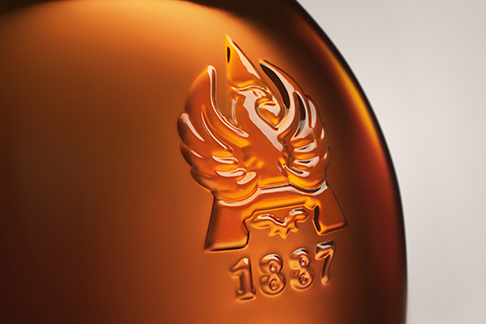 The bottles are marked with an embossed trademark — a Phoenix with spread wings inscribed in the capital letter "A".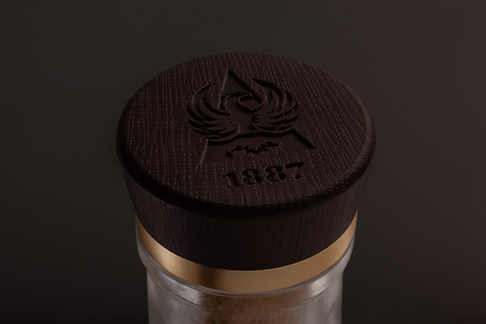 There is also an image of a phoenix on the cork. An important part of the symbol is the year of ARARAT foundation.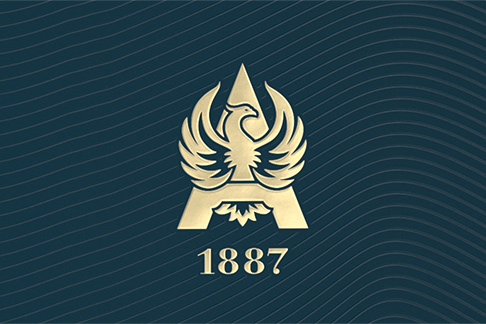 On the box, the Phoenix is highlighted with gold embossing, so it blends in with other elements harmoniously.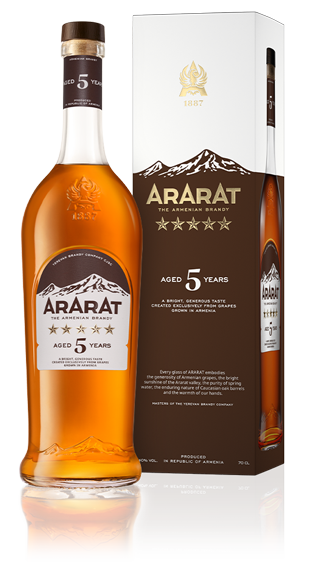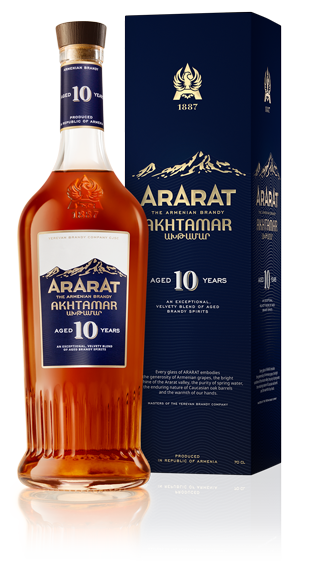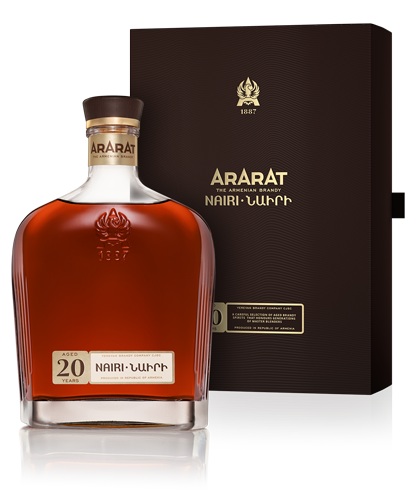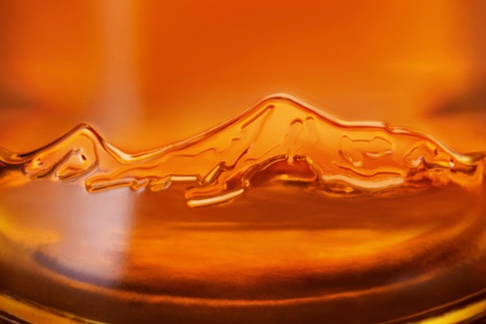 The lower part of the bottle is decorated with Mount Ararat, the symbol of the Ararat Valley, the birthplace of ARARAT brandies.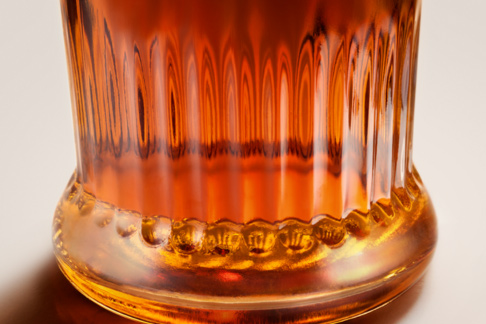 A suite of arches symbolizes brandy distillates of different aging years that form a unique palette of tastes in our blends.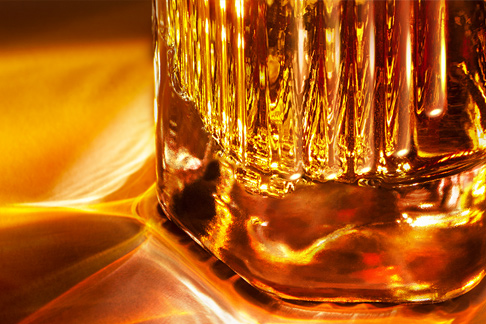 Time leaves tick marks, and they form the pattern of history. And this way the years of aging gradually form the rich shades of the ARARAT bouquet.
New
aesthetics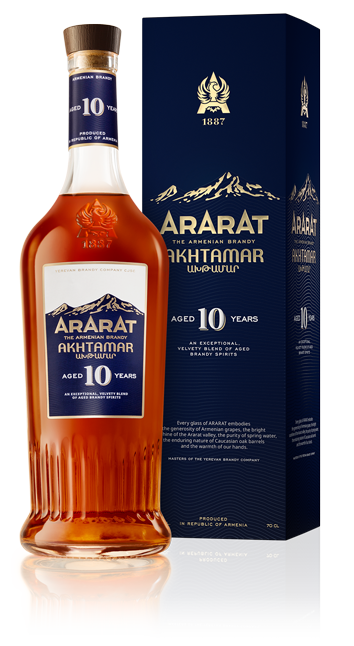 ARARAT Akhtamar — The intense and silky color of the package reflects the character of the brandy's taste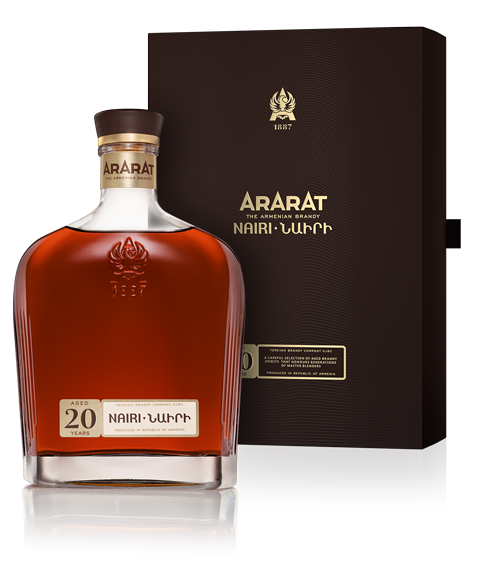 ARARAT Nairi — The special design of the box reflects the premium quality of the brandy