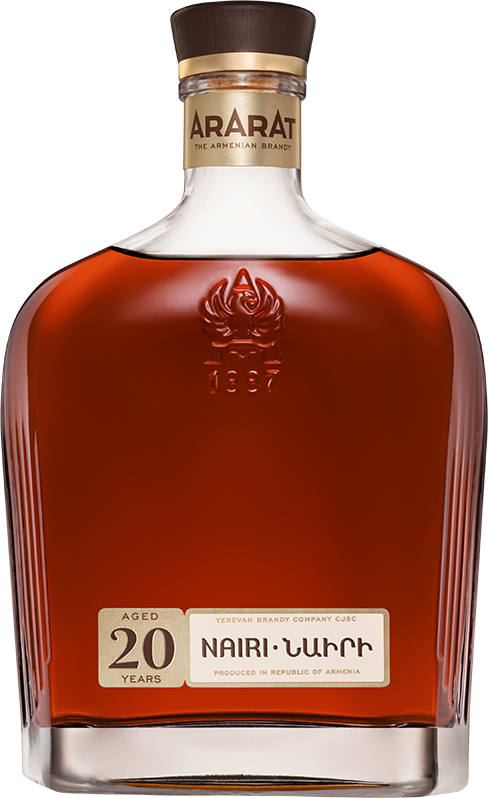 Nairi is one of the ancient names of Armenia. We also named our 20-year-old Armenian brandy ARARAT "Nairi", and it became the pinnacle of taste in the ARARAT range. Its noble blend is rightfully considered the pinnacle of Markar Sedrakyan's craftsmanship.
Important
details
Deep dark copper color with iridescent mahogany shades.
Each drop of the drink contains notes of toasted bread, spicy cloves, tones of cinnamon and honey.
Spices, pine nut and honey notes are revealed against a background of balsamic hues.
Perfect
shape